Everything you need to know about applying for a place in a student house – academic year 2023/2024 [UPDATED]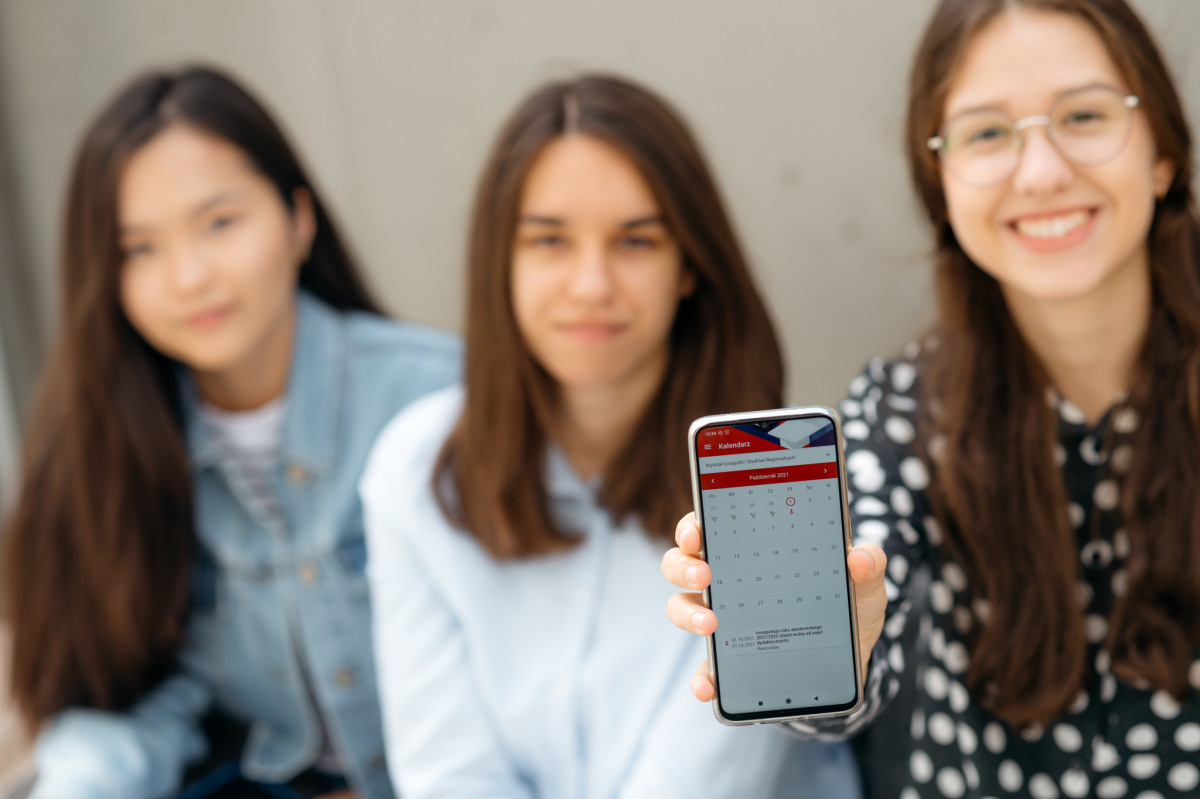 Category: Dormitory
[The post will be updated. Updates are at the bottom of the post.]
This year we are starting to apply for a place in a student house as much as a month earlier than we did last year. We hope that this will allow everyone who wants to apply in time.
Application – step by step….
[Who can apply for a place in a UW student house (dormitory)?
Every UW student and doctoral student is also entitled to apply for a place for themselves – not only for themselves, but also, for example, for their children and spouse.
The place is granted for the period until July 9, 2024, with the possibility of earlier termination or extension of accommodation for the summer vacation 2024 .
Currently, we do not accommodate students/doctoral students from other universities – a separate announcement will be made about a possible change in this decision, but not earlier than mid-October 2023.
[Deadlines – i.e. by when to apply for a place in a student house and when will it be processed?]
Three rounds of applications for dormitory space have been scheduled:
ROUND I: for current UW students runs from June 1 to July 25, 2023. – is dedicated to those who are currently studying at the University of Warsaw, in particular those who are completing their bachelor's degree at UW this year and are planning to continue their education in a second-year degree program in the academic year 2023/24 at UW – it is important that these people submit a complete application before their defense (if they fail to do so, they will have to wait for re-granting in USOSweb).
ROUND II: until August 31, 2023 for those admitted to the UW in the 2023/24 academic year for the first year of all types of studies and for the first year of training at the doctoral school. Persons admitted to the first year of studies/doctoral school training may apply directly after receiving access to USOSweb. Access is granted by the teaching units (faculties/centers/institutes/doctoral schools) that organize education in your field of study, where you submitted documents during recruitment.
ROUND III: until September 15, 2023 for UW students and doctoral students of all years who did not apply in earlier rounds or did not receive a place in previous rounds and apply for reconsideration.
It is important to note that the guarantee of application processing in the next round is given to those who submit a complete application at least 14 days before the end of the round, i.e:
Until July 11, 2023 to be guaranteed consideration in Round I;
until August 17, 2023 to be guaranteed consideration in Round II;
until September 01, 2023 to be guaranteed consideration in Round III.
The results of seat allocation will appear in USOSweb, in the evening, on the day of the end of each round.
Those who receive a place will be able to report to the dormitories for accommodation from September 18 to October 2, 2023. Details of the accommodation procedure will appear in a separate announcement, after the first round of seat allocation.
The seat exchange will be active from July 25 – September 17, 2023.
[How to apply?]
STEP 1: You log into USOSweb UW (central – please do not use departmental installations), at usosweb.uw.edu.pl
STEP 2: You select the For All tab, then select Applications and in the list of available applications select "income statement for 2022". and "Housing application 2023/2024".
STEP 3: You must first submit your income statement for 2022. To get started, select: Begin Filing – more about the income statement below.
NOTE: Persons with non-Polish citizenship do not need to complete the income statement and can go straight to Step 4.
STEP 4: Once you have submitted your income statement for 2022, it's time to apply for the 2023/2024 dormitory. Remember! Carefully read the messages that appear in the system when filling out the application.
STEP 5: When filling out the application for dormitories, select the appropriate pool from which you are applying – you can choose between the general pool ( named University of Warsaw or Material Assistance Office) and the BON pool (Office for Persons with Disabilities). The latter applies to people with an appropriate certificate or a certificate for a chronic illness; the Office for Persons with Disabilities (bon@uw.edu.pl) is responsible for this pool.
STEP 6: Submission of the income statement and dormitory application is made by entering the authorization code, sent to the applicant's email address appearing in USOSweb (we recommend using an email in the UW domain).
[Important Notes]
Do not put off submitting your application. Applications will be reviewed and processed in the order of submission. Participation in the round is guaranteed only to those who submit a complete set of documents a maximum of 14 days before the round in question. Earlier submission of a complete application increases the chance of receiving a place.
The Office of Material Assistance has no influence on the pace and order in which access is granted in USOSweb for those admitted to UW. Access issues should be inquired about at the teaching unit (department, etc.).
Application can only be submitted via USOSweb – paper delivered applications will not be accepted. The USOSweb application does not need to be printed and delivered to the Office.
---
[UPDATED 19 July]
PLN 529 – 950 – this is the monthly fee for residence in a Student House in the academic year 2023/24, prices vary depending on the Student House and the standard of the room. Detailed fees for a given place, in a given Student's House are included in the appendix to the UW Rector's decision no. 11 of 19 June 2023.